1724 — Immanuel Kant born in Königsberg on 22 April.
1732 — Birth of Haydn.
1737 — Death of Kant's mother.
1746 — Death of Kant's father.
1749 — Birth of Goethe.
1756 — Birth of Mozart.
1759 — Voltaire publishes Candide, ou l'Optimisme.
1764 — Kant declines offer of Professorship of Poetry.
1770-1780 — The so-called "silent decade" during which Kant elaborates the first Critique.
1770 — Birth of Beethoven.
1776 — Death of Hume; The Declaration of Independence is adopted by the Continental Congress.
1778 — Deaths of Rousseau and Voltaire.
1781 — Kant publishes the Critique of Pure Reason.
1783 — Kant buys a house. No joke.
1787 — Kant publishes the second edition of the Critique of Pure Reason; The U.S. Constitution is adopted by the Constitutional Convention.
1788 — Kant publishes the Critique of Practical Reason.
1789 — Civil unrest in Paris and the beginnings of the French Revolution.
1790 — Kant publishes the Critique of Judgement.
1790 — Portrait of Kant completed (by anonymous painter). Unclear, to borrow an idea, whether the artist portrayed his forehead as gigantic to illustrate his philosophical tendencies or the subject tended to philosophy because he had such a big brain.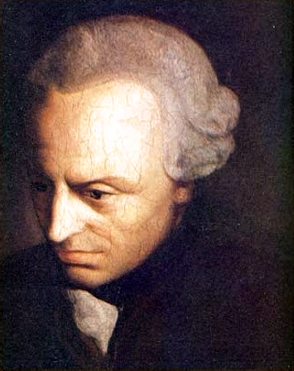 1791 — Another portait of Kant produced. Forehead not so big anymore.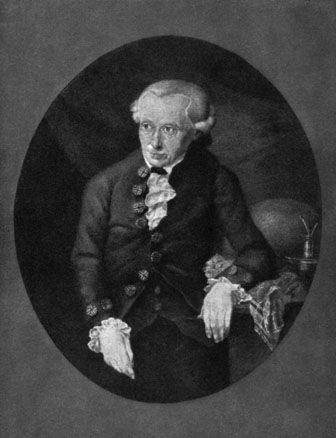 1792 — France declared a republic; execution of Louis XVI.
1796 — Kant gives his final lecture at the University of Königsberg.
1803 — Kant falls seriously ill in October; Beethoven completes his third symphony (the "Eroica"), and it's fucking incredible:
1804 — Kant dies on 12 February and is interred on 28 February; Napoleon crowned emperor of France.