in the twelfth month, like the rest of the stinking Internet and its rabid music fans, i like to compile my top ten favorite albums from the past year.
i do things only slightly differently from the rest. for one, i won't rank. i used to rank the albums, but it's truly an exercise in bullshittery because–-let's be frank–-a list of the "top ten" albums is silly enough already… no point in making it any sillier. secondly, like the rest of my blog, i keep it pretty personal. so maybe try to ignore the fact that only four of these were actually released in 2014. whoops!
let the needle drop…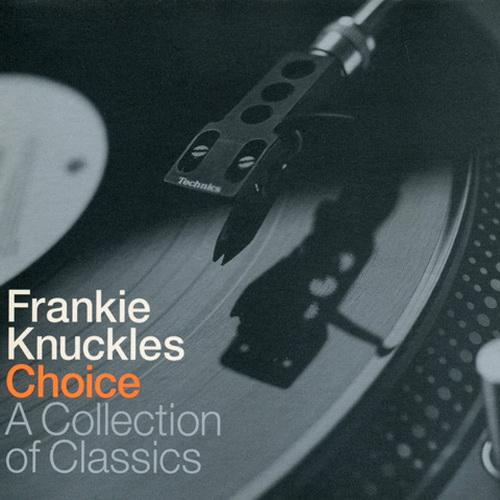 Choice: A Collection of Classics — Frankie Knuckles (2000)
do you like the way that it feels?
because we got the funk and it's nights like this we feel like getting down.
you might ask how the hell a compilation found its way onto my top ten list. you might even ask, if you knew me well, how someone so obsessed with disco could still discover new, incredible, funky ass fuck tracks after all these years. and the answer wouldn't be a joy to deliver: Frankie Knuckles died this year.
Frankie Knuckles came to be unanimously recognized as the godfather of house music for his innovative and magical dj sets of disco, soul, rock, and disco at the Warehouse club in Chicago in the late 1970s. alongside his childhood friend (and my dj idol) Larry Levan, Frankie basically drew up the blueprint for bliss on the dance floor now a staple of every serious club in the world.
on Choice, a couple decades after his heyday and a full 14 years before his death, Frankie serves up a first-class serving of the best dance music across the 70s, 80s, and 90s–mixed exquisitely. while the second disc focuses on house and techno, the first disc is where my heart's allegiance lies for a reason you might've guessed: dis-co-per-fec-to. i challenge you to listen to it without moving your body.
—————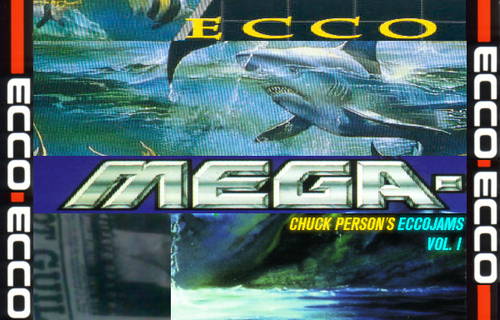 Chuck Person's Eccojams Vol. 1 — Chuck Person (2010)

yes, that's cassette-shaped. this is easily the weirdest release on this list.
before Daniel Lopatin got famous as Oneohtrix Point Never–and i'm defining fame for a experimental electronic musician as managing to convince Trent Reznor to let him open for Nine Inch Nails–he had already gained a cult following thanks to this release, for which he's been credited with pioneering the entire vaporwave movement, defined by Wikipedia here:
Vaporwave is a musical genre that emerged in the early 2010s from indie dance genres such as seapunk, bounce house, or chillwave, and, more broadly, electronic dance music. Although there is much diversity and ambiguity in its attitude and message, vaporwave often serves as both a critique and parody of consumerist society, '80s yuppie culture, and New Age music, while sonically and aesthetically showcasing a curious fascination with their nostalgic artifacts.
but ignore the musico-socio-polit-onomic implications of such a movement, as i did when i first pressed play on this album, and you'll hear a master at work. over the course of an hour and change, Chuck takes us on the most psychedelic shipwreck of a journey composed entirely of samples lifted from popular and cheesy tracks by Michael Jackson, Janet Jackson, Fleetwood Mac, Aphrodite's Child, Toto, Peter Gabriel, Kate Bush, Teddy Pendergrass, and several other artists of the 70s and 80s.
it's like transforming your multicellular human form into a plate tectonic and carrying your favorite continent around the world in a moment's time. it's like tossing a disco ball fifty feet in the air and detonating it in slow motion. it's like ascending to the heavens by leapfrogging from raindrop to raindrop in a winter downpour.
it's like… nothing i've ever heard. (by the way, if you want one of those cassettes, it's not too expensive! since it was limited to 100 copies, the thing sells for around $175 online now :/)
—————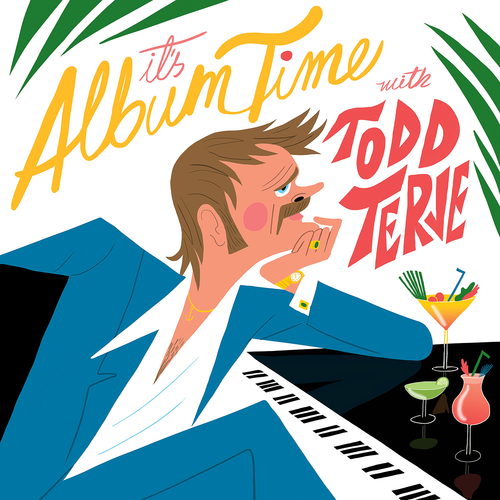 It's Album Time — Todd Terje (2014)
thanks to my musical brother from another mother Mark, i was first introduced to Todd Terje last year via the track Inspector Norse, which i believe is still the best introduction one could ask for. basically i'm saying you should click that link, listen to the track, and then come back.
okay, how was it? mind-blowing, right? the best dance track you've ever heard using an ARP 2600? what's that? "the only track you've ever heard using an ARP 2600?" i doubt that. okay, whatever, now go watch this one-hour live performance by the guy headlining a music festival in Norway, his home country.
amazing, right? didn't you love the all the angelic little LED-laden Norwegian dancers that came out at the end? wait, what? you didn't go watch it? oh well, you're only hurting yourself.
It's Album Time is Todd Terje quintessence. (which, if you'd just watch those videos, you'd understand is a very good thing.) you'll hear thick, insanely heavy bass but it's not just inane, aimless house music. you'll hear wild keyboard solos but they're not so pretentious that you'll be waiting and cringing for ten minutes just to hear the beat drop again. he'll escort you through long, meandering trails, but it stays interesting and strangely danceable the entire time. you'll even hear a ballad with backing vocals by Bryan Ferry of Roxy Music fame!
in short, it's like trusting a guy from Norway to take you on a fun exciting trip through a tropical rainforest, which makes no sense. but you really should trust him.
—————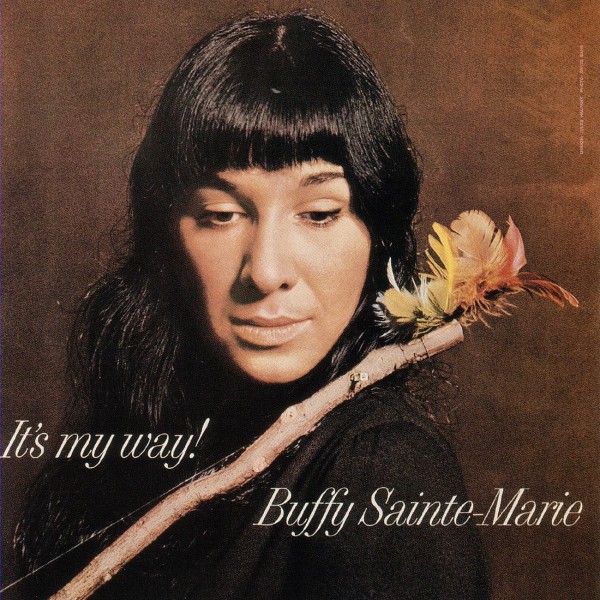 It's My Way — Buffy Sainte-Marie (1964)
this impeccable folk music deserves the ears of every American if only for the very first song, "Now That the Buffalo's Gone." in just nearly three minutes, this Canadian-American Cree singer-songwriter, this woman, this human fucking being lays down the truth loud and clear so you can't miss it:
when a war between nations is lost
the loser we know pays the cost
but even when Germany fell to your hands
consider, dear lady, consider, dear man
you left them their pride and you left them their land
and what have you done to these ones

has a change come about, Uncle Sam?
or are you still taking our lands?
a treaty forever George Washington signed
he did, dear lady, he did, dear man
and the treaty's being broken again and again
and what will you do for these ones

"oh it's all in the past" you can say
but it's still going on here today
the government now wants the Iroquois land
that of the Inuit and the Cheyenne
it's here and it's now you must help us, dear man
now that the buffalo's gone
sadly, but perhaps unsurprisingly, the song is still relevant. money always wins.
but perhaps there's some solace to be taken in the fire fueling this woman's fierce voice and guitar. it's so full of heart and soul and spirit, that you almost want to laugh at the empty crumbling nothingness that is our country's great military-industrial complex. can't help but think of the Ottomans and the Romans and the Greeks and Egyptians and all their glory and greatness, and i can't help but not care about the lot of them.
all that matters is the eternal spirit, which at least once ignited inside a woman named Buffy Sainte-Marie, and will some day at last extinguish the irrational hell of our senseless systems.
—————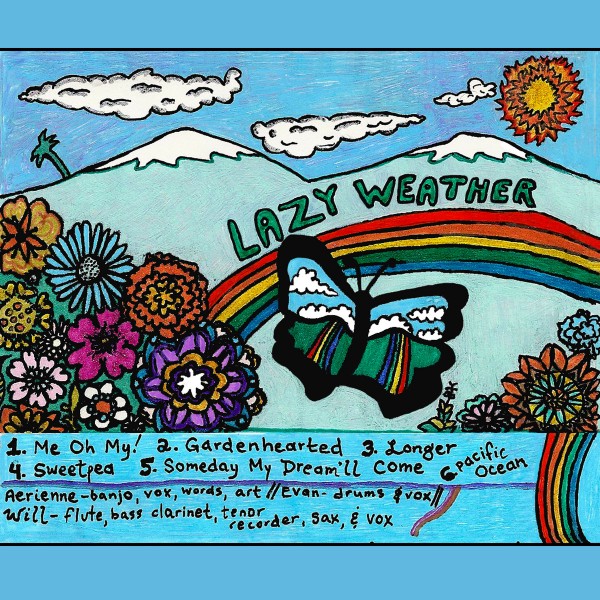 Lazy Weather — Kitchen Hips (2014)
so what if she's my #1 poetry crush? i don't think that makes me biased.
i don't know how much aerienne (my friend aka Kitchen Hips) would agree with me, but i feel like on Lazy Weather she reached a real, recognizable milestone in the evolution of her cutesy freak folk. maybe it has something to do with the production style or maybe it has something to do with the fact that Evan and Will know her well enough to balance their percussion, backing vocals, and jazzy accompaniments against her banjo. it all just comes together.
one night, i returned home feeling tired and maybe drunk and perhaps a little fatigued around the ears, so i popped this album into my portable tape deck and laid it next to my head in bed. when i woke up in the morning, the tape's terminus was spinning its silent nothingness and i was smiling.
—————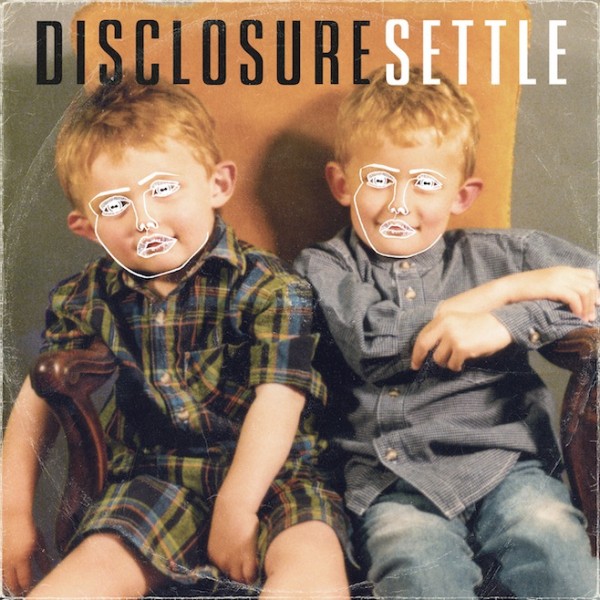 Settle — Disclosure (2013)
i get it. i'm late as hell. i will never learn.
summer of 2013, this album was exploding. everyone was talking about. nobody could shut up about it. it's all anyone could talk about. etc etc etc etc etc etc etc etc etc……… but for some reason, i wasn't having it. i argued w Alison online, trying to justify my position. at Clear Lake, i tried to discuss the music with Chris and Madison as if music were a cerebral, intellectual thing that could be dissected, and i insisted that i didn't understand the hype. (in hindsight, maybe i was just too far aboard Daft Punk's live musician train to give a shit about lavish UK garage.)
all the while, of course, all those sexy hooks and the slick, lush production secretly seeped under my skin. less than a year later, at the Greek Theatre in Berkeley, i inhaled a big deep breath, grit my teeth, latched onto my beautiful Natalie, and bounced my soul to Disclosure's live set. i'd come more than around.
the potent thing about Settle, for me, is that no track stands out above the rest. while we could probably agree that "When a Fire Starts to Burn," "Latch," "White Noise," and "Defeated No More" are the favorites, the album doesn't stop there. it's good all the way through.
—————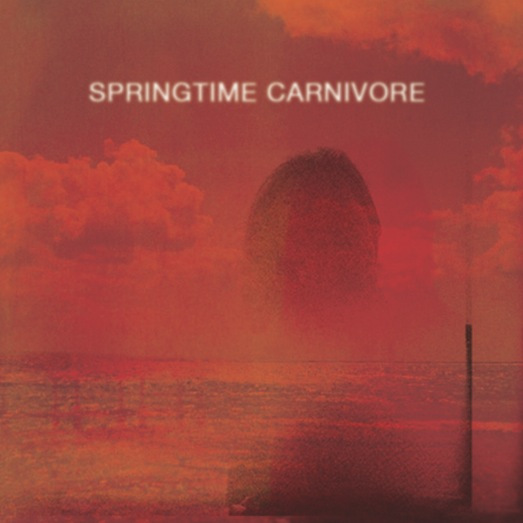 Springtime Carnivore — Springtime Carnivore (2012)
this dream pop album has five songs amounting to less than 15 minutes of music. and yet, i can't stop listening to it. since it's so brief, here are five haiku representing my distinct love for each distinct track:
cicadas mouthing
melody melancholy
in clouds of crimson
collectors sway their
heavy shoulders in sexy
steady solitude
distress signal dips
into mushroom existence
fades away exposed
last one to know beats
its electronic heartbeats
lazy-eyed and fat
low clouds light as love
gracefully collapse under
piano hammers' weight
—————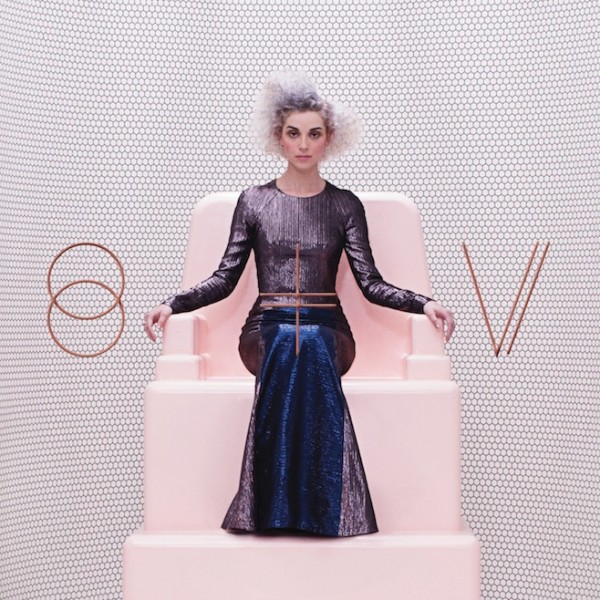 St. Vincent — St. Vincent (2014)
i remember the day i fell in love with St. Vincent.
the day began with me waking up on a couch i didn't remember choosing for my bed. my head hurt. my phone buzzed.
"hello?"
"where are you?!" Alison asked.
"um.. in the city."
"you need to pick up Sarah and Pete!"
"fuck, sorry, on my way." click.
i dragged my worthless corpse off the couch, splashed water into my face, and stumbled down the stairs into a taxi.
"Natalie, i'm so sorry," i half-cried on the drive over, "i got completely wasted and fell asleep on a friend's couch."
"you freaked me out! i was really worried." she sounded pissed.
"look, i'm really sorry. i'm a drunk shithead, but i need to pick up my keys and Alison's sister and get my ass to santa clara. i'm so sorry."
at her house, she looked as pissed as she sounded. i grabbed my keys and flopped on her bed for a second trying to look as pitiful as possible. it wasn't difficult. maybe she'd assume the hangover would dole out the proper punishment. she wouldn't be mistaken.
eventually, after an eternity of mere moments, i read something in her face that i interpreted as a sliver of mercy, so i squeezed her in gratitude and slithered out the door, down the stairs, into my car, and a few blocks away to pick up Sarah and Pete. they didn't seem pissed; just annoyed and maybe slightly amused.
half a hundred miles later, we were strolling into the gates of Great America. at last, i could stop worrying–which, i must confess, wasn't that great a feeling. it felt like putting down a few stones of anxiety to make room in your arms for a boulder of hangover. fucking christ.
there were precisely five things that got me through the day:
not ruining Alison's birthday by sleeping through the whole thing and failing to ever pick up her sister.
rollercoasters.
Seychelle.
pizza.
St. Vincent.
presumably to pacify the three people that had left their smartphones at home, Great America keeps tvs running above long lines so you don't lose your mind waiting to get on the ride. except that it might actually backfire since repeatedly watching St. Vincent's music video for Digital Witness over and over and over again could potentially cause serious mental disturbances.
for me, it was the opposite. it must've backbackfired because i am now obsessed with this robot woman's new strange vision of rock & roll. she's like Kate Bush meets David Byrne meets the guitarist from Squarepusher's new robot band. i love her.
—————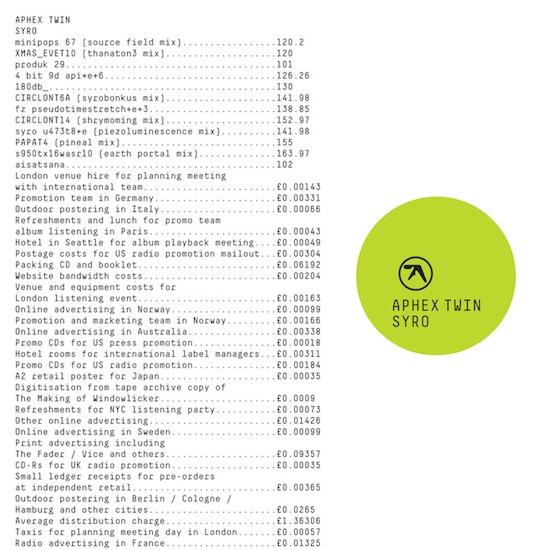 Syro — Aphex Twin (2014)
i'm sorry but if you honestly believe that Aphex Twin can release an album for the first time in 13 years and not have it be on my top ten list for the year, then you got another thing coming. it's not the most mind-blowing, groundbreaking album of all time, but it's still maximalist electronic music done with care, intelligence, and thoughtfulness. and it sounds damn good.
and. AND. the last track, "aisatsana," is possibly the most exquisite piece for piano written this century.
—————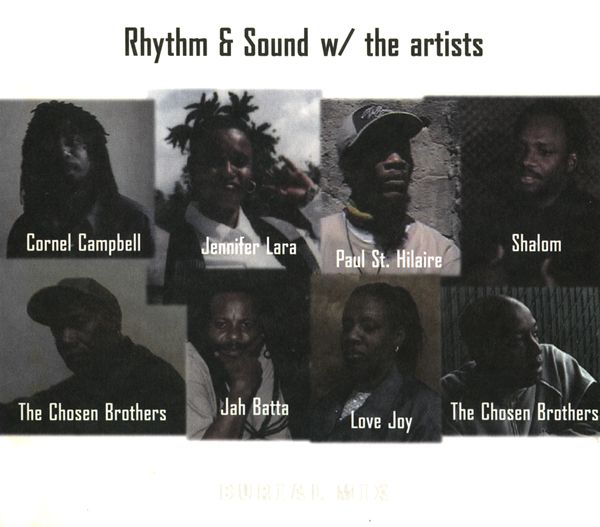 With the Artists — Rhythm & Sound (2003)
this list started with a compilation, and it's ending with one too. hell has officially frozen over. actually, the two are similar in another way which i constantly espouse about disco and dub: it's all about dat production.
between 1996 and 2003, Rhythm & Sound (who also produce abrasive dub of the techno variety under their "Basic Channel" alias) collaborated with the above reggae vocalists on eight of the most delightful dub tracks around. it's music meant to be heard on big fat speakers at full volume, at the point where you're feeling your hair move more than you're noticing how the songs are morphing over time. but if you do gain consciousness, pay attention to the lyrics… they're sometimes depressing, but often provoking and inspiring.
it's heaven for lovers of low frequencies.